*Panikslaget skrik* Snart är det dags för den sista delen om Katniss och Panem. 18:e november (Postern säger 20:e november, men det är den 18 enligt SF). Skriv ner datumet och försök låta bli att gråta när du inser att det är slutet av en era.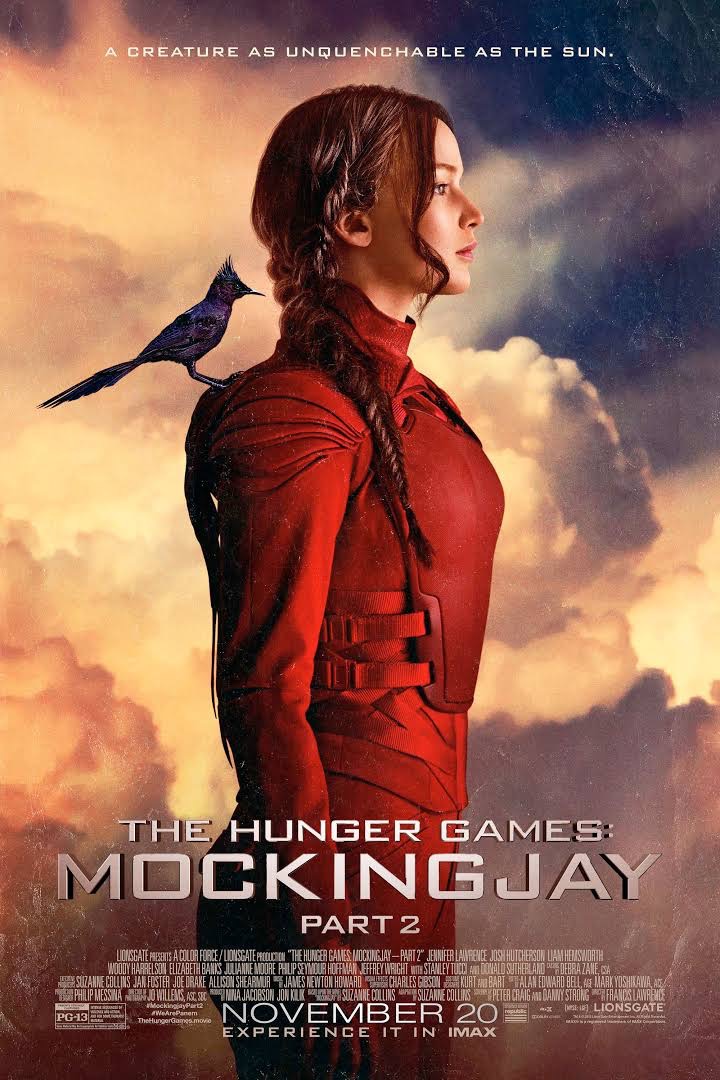 Alla har någon gång hört om The Hunger games de senaste åren. Allt detta med Team-Peeta och Team-Gale, och om Katniss och hennes coolhet. Om du har lyckats undvika allt detta, då välkomnar jag dig ut från din lilla hydda mitt ute i skogen.
The Hunger games utspelar sig i den dystopiska nationen Panem, som består av en ofantligt rik huvudstad och tolv fattiga distrikt. Varje år direktsänds Hungerspelen, då varje distrikt väljer två ungdomar mellan 12 och 18 år som ska delta i tävlingen. De lottas fram och skickas till huvudstaden där de ska stylas, tränas och visas upp. Varje år konstrueras en ny spelplats där ungdomarna släpps ut, men bara den sista som överlever får återvända hem till ära och berömmelse. Ett år lottas 12-åriga Primrose ut. Hennes syster, 17-åriga Katniss, ställer upp istället för henne. Katniss skickas till Huvudstaden för att delta i Hungerspelen. Resten får ni reda på i boken eller filmerna.
Som en trogen följare av böckerna (Jag har läst hela trilogin 7 gånger, oops) och filmerna, gå och se den. Du har en fantastisk rollista med Jennifer Lawrence, Josh Hutcherson, Sam Claflin, Natalie Dormer och ännu fler riktigt bra skådespelare. De första filmerna var extremt bra gjorda och nu kommer den sista som ser ut att vara den bästa.
May the odds be ever in your favor!
Skribent: Lucia Cenaki