All you need is love. But a little chocolate now and then doesn't hurt. -Charles M. Schulz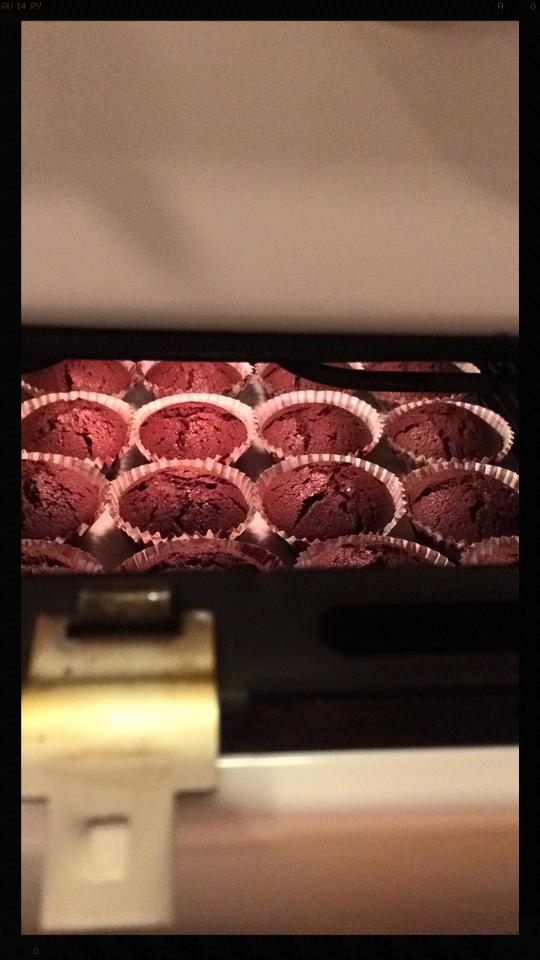 I tider då läxor, prov och kyligt höstmörker snor energi, är det viktigt att fylla på med ännu mer energi för att klara pressen. Vad passar då inte bättre än ett hederligt, men ack så otroligt underbart, recept? Dessa chokladmuffins är Kattekurirens favoriter (än så länge) och äts ständigt på veckomötena. Enjoy!
12 stycken. Ugnstemp: 175 ºC
1 dl kakao
2 dl mjölk
2 dl socker
150 g margarin eller smör
2 ägg
3 dl vetemjöl
1 msk vaniljsocker
1,5 tsk bakpulver
Fyllning (kan uteslutas och ändå resultera i toppnotch, fast; "choklad" och "för mycket" kan aldrig stå i samma mening!)
12 mörka chokladbitar, en i varje muffins.
1. Blanda kakao, mjölk och 1 dl av sockret i en kastrull. Koka upp och låt blandningen kallna.
2. Rör rumsvarmt fett och resten av sockret poröst med elvisp eller matberedare. Rör ner ett ägg i taget.
3. Blanda mjölk, vaniljsocker och bakpulver i en annan skål och rör sedan ner mjölblandningen i smörvispet.
4. Tillsätt chokladmjölken
5. Skeda upp i 12 formar, tryck ner en chokladbit i varje form och grädda mitt i ugnen i 175 ºC i 17 minuter.
Njut själv eller med vänner. Inte för inte som man säger:
There is nothing better than a friend, unless it is a friend with chocolate. -Linda Grayson
Receptet är hämtat från http://muffinslina.blogspot.se/2012/02/tredje-receptet-lackra-saftiga.html.
Skribent: Julia Rehn