Yesterday, as most IB students know, became a doom's day for any IB student planning on studying further at Swedish universities. Earlier this year the UHR, the Swedish council of education, proposed a change in the conversion scale used to translate IB grades into Swedish grades.It was suggested that 45 IB points ( a full score, only achieved 0.3% worldwide each year) would correspond to a full score in the Swedish system. As of Monday, 28th November, the UHR decided to modify the proposal so that instead 44 IB points would correspond to a full score in the Swedish system. Status quo, 40 IB points equal to 20 points in the Swedish grading system.
Yet some of you may ask yourselves, what is the real issue about here? What most people don't seem to realise is the incredible difference between what is demanded of a student in different programs within Sweden. We know that about 1% of all IB students in Sweden get a 45 point score at the end of the 2 years of intense studying. Partly this is due to how the IB system has been set up and exercised during its time: all the final exams and part of the schoolwork done throughout the two years are sent to the IBO for external assessment. Buttering up your teachers won't get you anywhere as fast as running home and opening your books to start absorbing all the necessary information.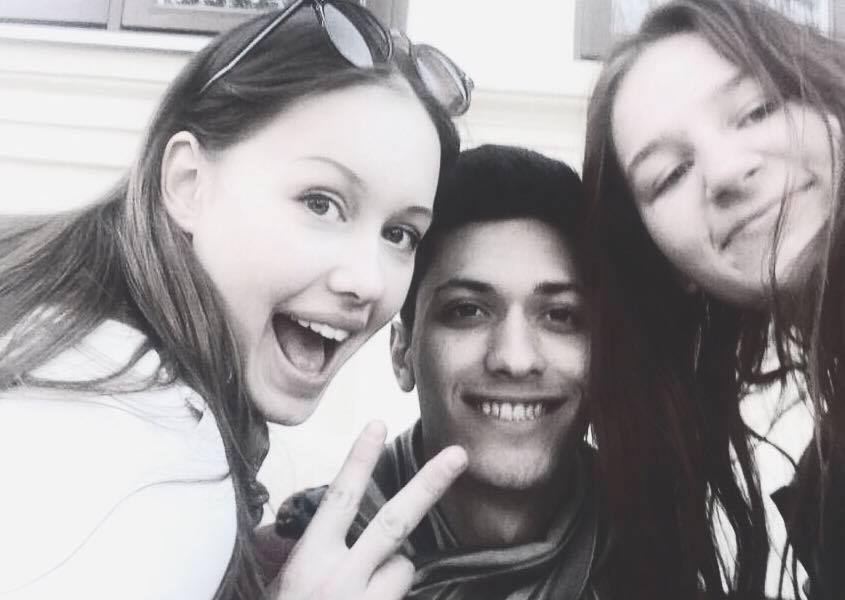 The requirements for exam questions are extremely selective and specific, meaning that it would take a lot of skill, practice and effort to be able to fulfill completely the criteria required to get a maximum grade. To the examiners, ours is a paper amongst thousands, written line after written line, sentences repeated time and time again yet a slight change in structure or choice of words can determine whether you receive that extra mark on your exam or not.
On the other hand, we could take a look at the Swedish national courses in contrast.
In many ways, because the teachers are much more involved in the students' school life than any IB examiner will ever be, the gares will at least in art be affected by this alternate and more intimate relationship between the examiner and the student. Teachers have had a chance to assess and get to know students for three years straight, so who is to say the teachers may not be a little more biased when giving out final grades?
It would of course be unfair to say that it's easy to get a full 20p in the Swedish system, although it is as a matter of fact much, much harder for IB students to get a full score than it is in the Swedish programs, and this interestingly raises the issue first brought up when discussing the change in the conversion scale: isn't this proposal simply aimed at constantly undervaluing and underestimating the true worth of the IB system in Sweden. Not to mention that if foreign IB students decide to study in Sweden, they will be met by the same harsh rulings.
Has anyone even considered the financial consequences for IB students? As this conversion scale makes it much more challenging for IB students to get a high score in Sweden to enter universities, a lot of European students may be unable to benefit from the free schooling system and will therefore be forced to look into further education in countries where the IB system remains fairly recognised as it well should be.
" The change in the UHR conversion scale would affect my choices of school" said Lovike Cedervall, a DP2 student whom I met up with a while back to discuss initial impacts of this proposition. " I am applying to universities in both England and Sweden, but now I have a smaller chance of getting accepted into Swedish universities. The expectations within the IB have changed and I can't affect that, but I did apply to IB on different premises. It would also cost more money for me to study in England instead of Sweden".
As you can see, the impact this decision will have can and will affect us on a wider scale than we could ever imagine. Students such as Lovike have actively worked against this proposal, collecting signatures in order to stop this unjust degrading of the IB system, however the fight seems hopeless now. The decision would be officially valid and will apply within the education system from January 2017. Even the current IB students in Sweden won't have a say regarding the changes being made to the beloved IB system.
Now, as you sit in your beds or by your desks and ponder on this resolution, I hope you do not lose faith in the IB program. The rules might have changed for Sweden, but try to stay upbeat and keep reminding yourself why you chose IB over the Swedish programs in the first place.
Let us hope this works out for us in one way or another and that this decision wasn't moved simply by the UHR's sense of pride and judgment towards a school program we love and embrace everyday in our lives.
Isabella Makar Stanich